We Are Trusted by More Than 30+ Clients
Evoriea Group Founded in the year 2013. Fastest growing industrial engineering and technological company. Incorporated with a mission of providing clients across the globe. Consulting for IT,Career Guidance etc. Clear focus and a firm commitment to customer satisfaction. Offer a wide range of HR solutions including recruitment, staffing & statutory benefits. Reputation as low-risk partner with a blend of industry experience. Integrate People, Processes, and Technology to deliver solutions. Consistency, reliability, optimal cost-effective with a high degree of leadership. From 2018 registered in Evoriea skills providing staffing solutions. From 2021 incorporated Evoriea Tech its complete deal with Train and Deploy based organization.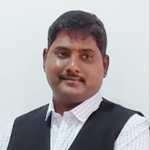 Arun S
Arun S is the Founder and Managing Director of Evoriea Infotech. In his role as MD, Arun sets the strategic direction of the company, promotes Evoriea's client-first culture and focuses on ensuring sustainable growth and driving long-term value. Arun is a broadly experienced technology executive with a proven track record of driving enterprise-wide transformation through focused execution, often in challenging and highly competitive market segments. Arun hold more than a Industrial experience in contract and permanent staffing in Ems and Automotive industries. Also handled Industrial projects for more than 12 years. He holds a Engineering degree in Electronics And communication from the Velammal engineering college, Madurai, Tamil Nadu, India
Yasodha Devi - Director
Yasodha Devi MBA(IBM) is a Director, International Business Management. In this role, she provides business process services,Export and Import Textile Trading companies,Contract and permanent Recruitment staffing Experience. Previously, Yasodha Devi was managing Export and Import Textile Trading companies for more than 14 years.